Nostalgic Cup of Tea

Being surrounded by close friends, preparing food with them, having dinner with them, making coffee or tea and drinking it. Those moments is when I feel most fine.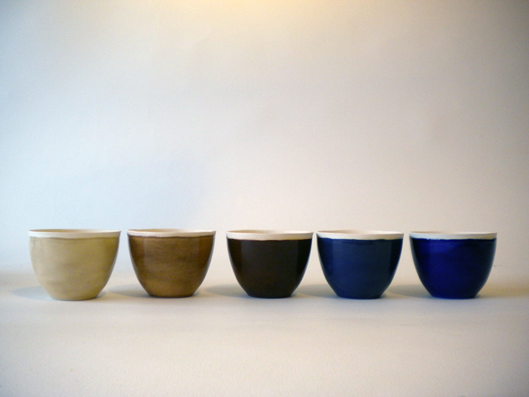 Objects that make me feel fine do this because of their history. Because of what memories they carry. It's not their shape, color or texture that make them especially valuable to me, but it is what they entail that is important. This nostalgic feeling that they bring with them.
Objects that show a hint of their history are beautiful to me and they show this through the way they age. I wanted to make an object that would age easier so that I could share the beauty that I see with others.
Like the rings that show the age of a tree, these cups show their history through their rings.
© 2017 Ina Klepper
Images may not be reproduced, copied, transmitted or manipulated without the written permission of Ina Klepper.